Handy Hand Therapy
Hands and fingers are our connection with the world: we write, we type, we touch, we draw. It is impossible to imagine one's life without fingers' proper functioning.
There are various exercises to assist people who have injured their fingers and hands, exercises to improve the strength, improve fine motor skills for those who lost sensitivity and control.
We have decided to create number of hand therapy gadgets to assist people with fingers and hands movements. These gadgets will be able to assist people at home without visiting a specialist. All consultations with physio specialists could be done remotely while a patient could practice at home.
We have analyzed various exercises and designed gadgets to support hands and fingers recovery in stages from severe condition when the movements are very limited to the condition when the focus is on practising accuracy and speed.
We are planning to continue improving and extending our project even after the competition to end up with the end product. Our future product will include mobile application and doctor portal to track the execution of exercises and progress.
Device: Stage 1 Training.
This device will be used for severe injuries or illnesses when the patients lost sensitivity or can't perform fingers movements.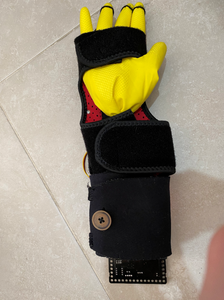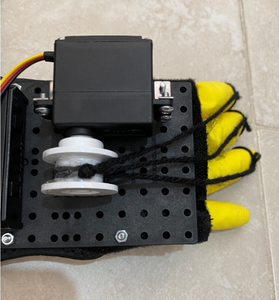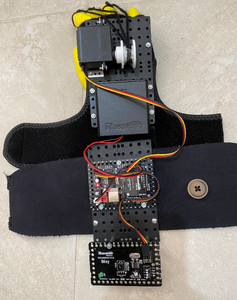 Device: Stage 2 Training.
This device will allow patients to practice speed and accuracy of their movements.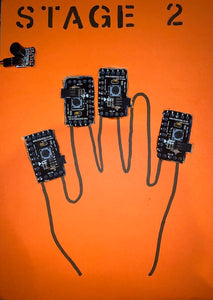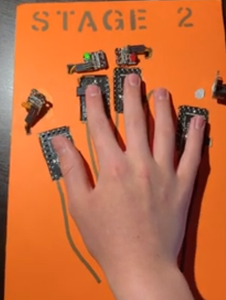 Project Reference
HANDY HAND THERAPY
The students have very cleverly designed a device perfect for hand therapy. Though in its prototype stage this amazing technology will give great benefits to hand patients. Especially in today's times where we have moved to advance ICT, this device will be great for both in the clinic and for the patient working on their exercises at home. I can't wait to be able to use the 'Handy Hand Therapy' with my patients!
Karen Mooibroek
APA Sports and Exercise Physiotherapist
Masters of Sports Physiotherapy (Australian Institute of Sport/University of Canberra)
B App Sc (Physiotherapy)
THE ATHLETES VILLAGE – NEWINGTON
info@theathletesvillage.com.au
Ph: (02) 9737 9607